By Jessica
Meredith Keeley was born in Birmingham, Alabama, and her family moved to Charlotte, North Carolina, when she was seven. Meredith loved animals and as she grew up, she dreamed of becoming a veterinarian. She even became a certified nursing assistant, though she ultimately concluded the hospital setting was not where she wanted to end up.
When Meredith was a sophomore at Queens University of Charlotte, she signed up for her first summer abroad program. Undergraduate students have the option to study abroad for a semester or a year, partake in a language immersion program, complete an international internship, or take a pre-approved self-directed study trip.
While other undergraduates grabbed employments in their hometowns, Meredith traveled to Costa Rica and spent her school break interning at an animal sanctuary tending to wounded and abandoned sloths. Amidst the rainforest and the creatures, she said something clicked.
"I was captivated," said Meredith. "Being in Costa Rica was a breakthrough and starting there on, I was a different person altogether."
Having been to Costa Rica before with her family, Meredith says it felt normal to go back. Amid her entry-level position at the sloth sanctuary, she recalls that it was the first occasion when her interests in science and her enthusiasm for animals converged.
"This experience is the thing that helped me move from a more veterinary concentration to research focus," says Meredith. "This was my first solo trek abroad, and I met companions that I will cherish for a lifetime." From that point forward, Meredith set out to travel 14 nations while in college and had no plans of stopping.
Promptly after returning home from Costa Rica, Meredith began arranging her next trek to Turkey and Greece, where she traveled that winter. She spent her lesser year spring semester in Malaysia, during which she went to Singapore, Thailand, Indonesia, and Cambodia.
Meredith documents her travels primarily with photos, though she has kept a blog in the past. Photography, she says, has always been one of her main hobbies, and the photos take place of expensive and space-consuming souvenirs.
On her student travels she has gone scuba diving to a World War II shipwreck in Bali, worked with elephants at a Nature Park in Chiang Mai, Thailand, and flown a gyrocopter in Cesme, Turkey. She has additionally been to China, Australia, and Guatemala for different entry-level positions, to experience more diverse species and independent travel.
"I wanted to make traveling a priority in my life, so I did everything I could to make it happen," says Meredith. "I have not gone more than five months without being abroad. And I hope that's how it will be for the rest of my life."
When it came to choosing her field of studies, however, "I was at a loss," says Meredith. "I had no clue what I wanted to do. I loved science but my whole life I had been told that if you like science, you become a doctor or an engineer. Those didn't quite fit with me."
Meredith Keeley credits two teachers, Dr. Carrie DeJaco and Dr. Jeffrey Thomas, for persuading her to leave the customary practical applications aside and investigate another course — scholarly field research.
With three years of school left, Meredith squandered no time making sense of what her subsequent stages were. With the assistance of Thomas' and DeJaco's classes and support, Meredith understood that her actual energy was focused on observing animals and their behavior.
Meredith spent most of the next semester in Madagascar, living in a rustic town in the remote high-rise rainforest of Ankadivory, studying lemurs. Her 10-week outing was the longest timeframe she has lived in one place since she began school, she says, and was the absolute most difficult encounter she has had. There was limited mobile phone access, no technology, and no first world amenities.
Rice and beans were served for each dinner — except the once seven days pasta and sardines. She had to bathe in a bone-chilling stream and utilized a large hole in the ground as a latrine. The wake-up time was 4:15 a.m., trailed by hours of trekking over the rainforests to find creatures.
Regardless of spending most of the previous four years abroad, Meredith still figured out how to graduate on time in May 2014. She studied for seven semesters in the U.S., with the one semester in Malaysia. Many of her travels were weaved into her calendar amid school breaks.
"Pretty much anytime I was not taking classes in the U.S., I was abroad," said Keeley. "As with anything in life, if you make it a priority, you can make it happen."
Nonetheless, travel is not cheap and takes up a considerable amount of time, so Meredith says she needed to do all that she could to get ready. A few semesters, Meredith says she took 18 credit hours, worked 30 hours every week, and worked two part-time internships. To finance her traveling, Keeley worked as a guide, looked after children, gave tennis lessons, and did other small jobs.
"Studying abroad helped me gain my research positions in Madagascar and South Africa," said Meredith. "It not only provides you with a once-in-a-lifetime experience, but it is also marketable to potential employers."
"Travel transports you to another world and of itself has the power to transform," she added. "Travel shows you to overcome your feelings of dread, get out of your comfort zone, and break free from the mold of society."
"When you return home, you will have a new point of view on life that will forever change the ways you see the world," Meredith said. "For one, it reaffirms the fact that life really is all about the journey. When traveling, there really isn't a destination. Traveling is all about walking in someone else's shoes. Or at least trying to."
Meredith received her B.S. in Biological Sciences from Queens University of Charlotte in 2014. After graduating, Meredith worked as a research assistant at Lajuma Research Centre in South Africa's Soutpansberg Mountains. There she spent six months studying the behavioral ecology of predator-prey interactions and human-wildlife conflict with the Primate and Predator Project.
In addition to animal behavioral research, Meredith is passionate about education and being able to effectively communicate science to the public. After her time studying primates in Africa, Meredith taught high school honors science classes for one year at Grace Academy in Matthews, North Carolina.
Meredith joined the Moore lab at Virginia Tech in the fall of 2016 as a PhD student with an interest in investigating the impacts of stressors on lemurs. On May 14, 2017, Merideth married Brandon Semel, a fellow lemur primatologist and PhD student. The couple first met in Madagascar, where every good romance begins. 🙂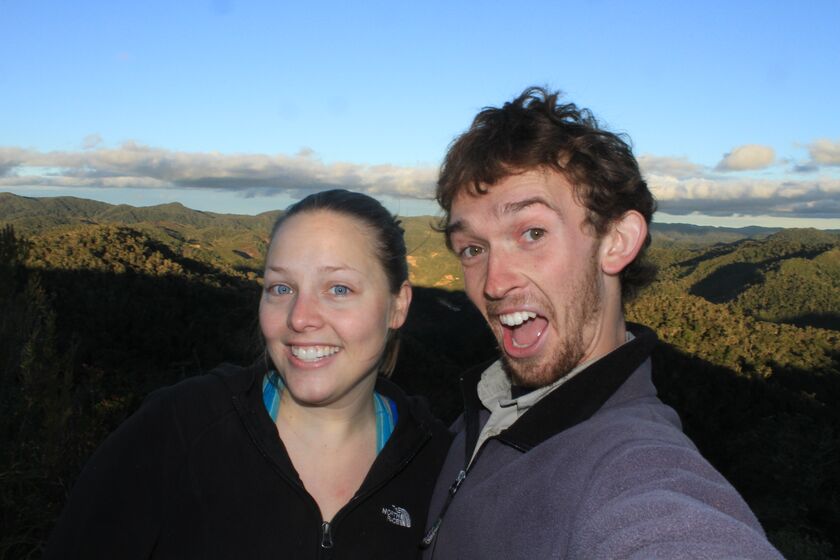 References:
Author Bio: Jessica is a professional writer and a travel enthusiast who loves to pen down travelling experience of her own and other travelling enthusiasts. Moreover, she also helps students with dissertation writing by providing them No.1 custom dissertation writing service.